Negotiation Advice
Negotiation Advice
Negotiation Advice for Businesses, Governments & Individuals
Led by the renowned international negotiator and bestselling author, Peter D. Johnston, Negotiation Advice International (NAI) is a global leader in negotiation advice and conflict management, providing breakthrough negotiation services that have yielded outstanding results for companies, governments, unions, non-profits, NGOs, and individuals worldwide. Our clients trust us with their most confidential and pressing influence issues, and we've earned that trust.
While we usually maintain a low profile behind the scenes, we are often involved in some very public negotiations and conflicts, quietly providing guidance and advice to best meet the interests of our clients.
Over the decades, our team has advised clients ranging from the United Nations, World Bank, and Heads of State to corporations such as Johnson & Johnson, Microsoft, and HSBC, as well as unions, including the pilots at American Airlines. We've also advised high-profile families, artists, athletes, musicians, and battered sales teams.
We support our clients in one or more of the three broad phases of negotiation: preparation, execution, and deal implementation.
"I can say for certain that we would not have an agreement that provided these protections without your help, guidance, support, and expertise. You, like it or not, are now part of our company's family having played an invaluable role at a critical time in our history."
—Senior Executive of a US Company, Following a Lawsuit and Legal Settlement
"Peter Johnston came into our large organization and in short order led the development of a strategic roadmap that would improve our shareholder value."
—Juan Carlos Gazia
Senior Manager, HSBC Finance Corporation
Peter Johnston is "a leading light in his field."
—Roger Fisher
Harvard Law School Professor, and Bestselling Author of Getting to Yes
Unparalleled Negotiation Advisory Services & Breadth of Experience
NAI offers negotiation advice that yields high returns for our clients because we think differently about negotiation, as reflected in our books, strategies. and teaching. We hold expertise in all of the critical influence variables that will eventually shape a final outcome that most favors our clients. We learn from every client and apply those takeaways in surprising, cumulative ways across different industries and contexts to fine-tune and optimize results.
Examples of client engagements as negotiation advisors include: helping a renowned gallery negotiate the return of stolen artwork; guiding a small company in its successful efforts to get a giant retailer back as a customer; supporting the Founder and Chairman of a high-profile fashion group in negotiating the sale of his company; acting as a negotiation consultant to advise a group of municipal leaders on a sustainable regional development and governance plan; intervening for a leading-edge technology company in a nasty lawsuit to reach a highly positive settlement that few expected; navigating the murky world of Business Email Compromise on behalf of a green energy company that experienced significant losses due to online theft; and advising a government client on procurement and negotiation strategies for its largest technology deals, including the renegotiation of billion-dollar transactions, leading to hundreds of millions in savings.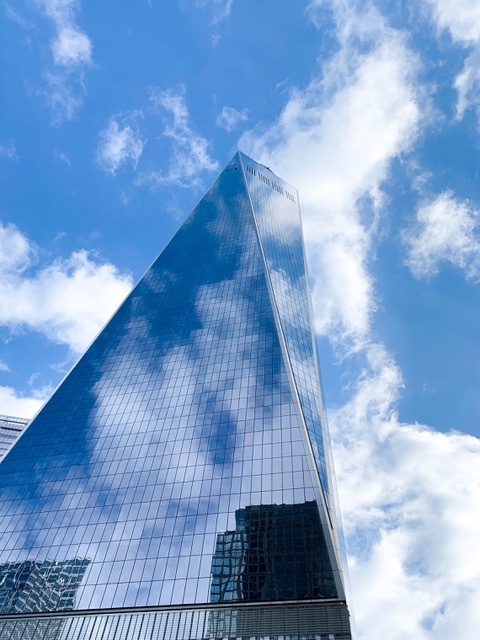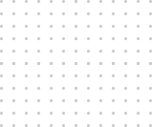 A Pioneering Approach to Negotiation Advice
We believe that you are negotiating anytime you try to influence someone to do something. That means our negotiation advice is relevant to the personal and professional lives of our clients, every single day for their entire lifetimes, and whether a signed contract is involved or, more often, not.
In delivering negotiation advisory services, we usually focus first on what our clients can do away from the negotiation table to better position themselves once they're at the table, assuming they ever need to meet face-to-face.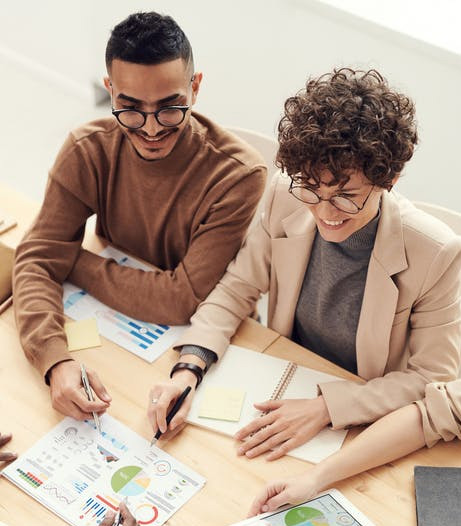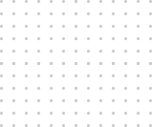 We were the first to identify and label integrated negotiation as a discipline, reflecting our belief that the way to consistently achieve excellence in negotiation is to "paint" all of your most significant operating activities and negotiations onto one canvas. In this way, we can see how to integrate different pieces of your wide-ranging undertakings, positively linking and sequencing them where helpful, while minimizing any potential negative connections in other cases, allowing you to capture the most value possible in any single negotiation. This strategic approach to influence means that we have to quickly understand your operating activities in order to provide you with the best possible negotiation advice.
As an example of integrated negotiation in the corporate realm, we helped one client decide where to build a new plant based on operational efficiencies as well as a detailed analysis of how their new plant's location would impact their most significant negotiations with clients, unions, suppliers and government officials. We examined how each of these negotiations would affect one another as well as broader negotiations not directly connected to the new plant. The result: a finely tuned, forward-looking, and wholly integrated strategy that produced the most value possible over time for our client.
We are also well-known for our pioneering role in identifying and analyzing asymmetric negotiations and the influence strategies required for anyone dealing with much larger counterparts as measured by the parties' relative resources and clout. Consistent with our research, the context for these negotiations or conflicts can range from negotiating mergers & acquisitions and international trade deals to hostage-takings or simply initiating change at a local school board. Our firm's founder, Peter D. Johnston, wrote the international bestseller Negotiating with Giants, the first book to identify and address this distinct category of negotiations.
An Interdisciplinary Approach to Negotiation Advice
In executing our engagements, we call upon a wide range of mindsets, strategies, and tactics, drawing on expertise from many different sectors and fields including communication, finance, governance, media management, marketing, military history, psychology, sales, social media, and the law to give you unparalleled and highly tailored negotiation advice.
As an NAI client, we can support you with a range of initiatives, among them:
Reviewing your operating activities and breadth of different negotiations to maximize results in a single negotiation.
Defending your information, interests, reputation, and time in negotiations, particularly with larger counterparts.
Developing different negotiation processes to optimize value, and unique backup plans should a given negotiation not go as planned.
Identifying relevant standards to support your objectives, as well as those you need onside to get deals done.
Contributing to communication as a means of influence, from marketing and influential presentations to drafting critical emails.
Finding paths to the negotiation table that weren't previously there.
Structuring deals that are smart, efficient, and readily implemented.
Handling challenging face-to-face meetings effectively.
Ensuring that agreements are designed to be respected and enduring.
No single NAI negotiation advisory engagement is ever the same as another, but the same disciplines, strategies, and methodologies are drawn upon and applied in different ways depending on the context and your particular needs.
Special Negotiation Advisory Services: Case Examples
Our team members have worked with organizations around the globe to build their capacity to negotiate in a more consistent manner, in specific problem areas, or through better yields from important relationships.
Here are a handful of examples of such special negotiation advice services:
An elite global consulting firm needed help moving away from being seen as a one-off problem-solver for its clients to being considered a trusted ongoing advisor at the highest levels. With our advice and time, this general management consultancy achieved this aim.
A big technology company and one of its largest customers jointly engaged us to conduct a relationship audit, with a view to systematically assessing where their wide-ranging agreement was not living up to its potential, and how improvements could be made.
A number of fast-growing ventures have hired us in an acting capacity to join their management teams as expert negotiators to spearhead wide-ranging and critical negotiations over condensed periods.
A government challenged by suppliers' mounting change orders in the tens of millions had us develop a systematic approach to lowering such change orders significantly through improved agreements, deal monitoring systems, and more streamlined processing of changes.
A large organization looking for better results from its negotiations had us create a detailed negotiation checklist to systematically ensure that all negotiators prepared, negotiated, implemented, and monitored deals in a comprehensive and consistent manner.
A union hired us to enhance the abilities of its senior negotiators through tailored training programs, ongoing support for these negotiators, and troubleshooting on specific conflicts and deals.
A healthcare company seeking rapid growth brought us in to advise on negotiating key account sales, managing those accounts effectively, and handling their most challenging sales dynamics and customers. This advisory work included specialized training for all sales team members in how to best influence prospective customers, negotiate large sales, and close deals in a timely manner.
Contact us confidentially to learn more or to confirm our availability.
Cambridge, USA — Vancouver, Canada