Peter D. Johnston
Peter D. Johnston
Negotiation Advisor, Author, and Speaker
Peter D. Johnston is the Managing Director of Negotiation Advice International (NAI). He is an international negotiation expert, a leading negotiation advisor, thinker and practitioner, a sought-after negotiation speaker, and a bestselling negotiation author. His award-winning book, Negotiating with Giants, relays lessons from our firm's advisory work, extensive research, and some of history's most difficult negotiations, ranging from trade deals and hostage-takings to the achievement of the Magna Carta. His negotiation results have been formally recognized by the United States Government for their positive economic and social impact, both domestically and abroad.
Peter's seminal ideas lie at the heart of NAI's unique approaches and outstanding results for our clients. He has advised CEOs on critical transactions, guided senior government officials in the face of national conflicts, and helped entire industries initiate and manage change. As one of the world's foremost negotiation experts, he has worked with clients ranging from the United Nations, World Bank, and Heads of State, to corporations such as HSBC, Intel, Johnson & Johnson, Microsoft, and Suez, as well as unions, including the APA which represents the pilots at American Airlines.
Peter quietly collaborates with clients of all sizes on important and distinctly challenging negotiations, conflicts, and decisions. As needed, he goes to the negotiation table on their behalf, while enhancing the effectiveness of organizations in negotiating both internally and externally and making good decisions. Peter also mediates disputes and teaches tailored negotiation seminars. His ideas emphasize efforts away from the negotiation table to start, thus better positioning negotiators once they're actually at the table.
Peter Johnston is "an exceptional negotiator" with "enormous patience and perseverance," and "inspires trust."
—Harry Barnes
Former Director, Jimmy Carter's Conflict Resolution Center
"Dear Peter, Because of you and all your support, guidance, wisdom, equilibrium, patience, and care, this year, I am able to re-bloom. Thank you with all my heart. Forever in your debt, forever your fan. I will never forget the honor of working with you and how much you gave and so brilliantly."
—Heidi Feinstein
Successful Entrepreneur
"Johnston gives surprising answers...presenting unique strategies and concrete steps..."
—Harvard Business School
Bulletin Magazine
Peter D. Johnston
A Renowned Negotiation Expert
Through his global work as a negotiation advisor, Peter has identified and refined the discipline of integrated negotiation, a strategic approach to influence that maximizes the value in any single negotiation through the astute linking and sequencing of other negotiations and decisions related to one's operating activities. As a result, we are constantly reviewing our clients' core operations and the entire scope of their negotiations to ensure full value is being generated and captured.
Peter is also a pioneer in asymmetric negotiation. Just as in asymmetric warfare, our firm's research has shown that smaller players can prevail in getting what they want from much larger players by applying distinct approaches, strategies, and tactics that increase their odds of success.
Examples of Peter's client engagements as a negotiation advisor include helping a renowned gallery negotiate the return of stolen artwork; guiding a small company in its successful efforts to get a giant retailer back as a customer after their contract was terminated; supporting the Founder and Chairman of a high-profile fashion group in negotiating the sale of his company; acting as a negotiation consultant to advise a group of municipal leaders on a sustainable regional development and governance plan; speaking at a global M&A conference as a negotiation expert about the advantages of being a smaller competitor; training the board of a large union in negotiation best practices and then counseling its executive team on critical issues; and mediating a rights dispute between a national government and an indigenous group.
As NAI executes its assignments, Peter often draws on senior advisors, including legal counsel and industry experts, who have achieved excellence in their specialized fields. One of the first senior advisors to join NAI's team was negotiation expert and decision-making expert Howard Raiffa (1924-2016). Howard was a Professor at the Harvard Business School (HBS) and author of the classic textbook, The Art and Science of Negotiation. Widely considered an early pioneer in the negotiation field, Howard was one of Peter's negotiation mentors, beginning when Howard taught Peter at HBS. Peter's other mentor at Harvard was the equally brilliant Roger Fisher (1922-2012), Harvard Law School Professor and co-author of Getting to Yes, who called Peter "a leading light in his field."
Peter D. Johnston
A Negotiation Speaker, Negotiation Author, and Media Resource
The early foundations for Peter's distinct approaches to influence were formed by working closely with the founders of the Harvard Negotiation Project (HNP), the Program on Negotiation (PON), and the Harvard Negotiation Roundtable.
It was through discussions at the Harvard Negotiation Roundtable with Harvard Business School faculty and colleagues that Peter first became inspired to write the award-winning Negotiating with Giants, which would go on to become an international bestseller.
Peter is a Harvard MBA and a former journalist and corporate and investment banker — after which he returned to Cambridge, Massachusetts to work closely with Professor Raiffa, Professor Fisher, and their negotiation colleagues at Harvard.
He is Canadian and divides his time between Canada and the United States, as well as the East and West Coasts. Dynamic and entertaining, he often lectures at universities and speaks at conferences, as both an in-person negotiation speaker and an online negotiation speaker.
Peter has been featured in media around the world as a negotiation expert and bestselling negotiation author, talking about his work and commenting on newsworthy negotiations, volatile conflicts, and successful influence strategies related to politics, economics, and personal relationships.
The dozens of news organizations that have interviewed Peter, quoted him, or published his opinion pieces include: ABC's "America This Morning," Business Week, CBS Radio, CNN, CTV's Canada AM, Embassy News, FOX News, Oprah & Friends, South China Morning Post, The Globe and Mail, The National Post, The Wall Street Journal, USA TODAY, US News & World Report, and Wired Magazine.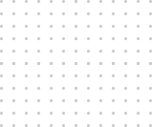 Contact us confidentially to learn more or to confirm our availability.
Cambridge, USA — Vancouver, Canada