Weapons of Peace
Weapons of Peace
by Peter D. Johnston
Weapons of Peace
Recovering from gunshot wounds and confined to an ancient English castle, America's top negotiator shares the secrets of his interrupted mission and his craft with the only person he dares trust — a young British nurse with a troubled past. When she proves to be an exceptional student of his laws of influence, he urges her to help him complete his mission: Hitler has an atom bomb, and his scientists must be persuaded to undermine their own creation.
Peter D. Johnston — bestselling author and international negotiator — has crafted a thought-provoking thriller that immerses us in one of history's most pivotal moments. In this novel inspired by two true stories from the Second World War, British nurse Emma Doyle and American negotiator Everett Nash, both plagued by remorse, try to change the course of history — and their own lives.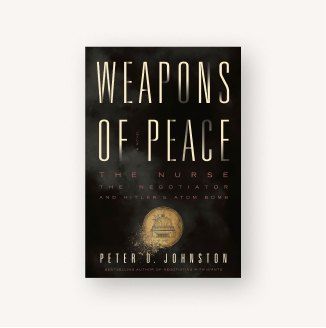 Weapons of Peace
by Peter D. Johnston
Weapons of Peace races from an ancient English castle and a bizarre killing in Washington, D.C., to a scorched atomic test site in Germany and hidden passages forged under Berlin by resisters plotting to murder Hitler. The author's expert hand blends real-world historical material with heart-pounding action, unforgettable characters, and precious insights into influence and how the Nazis negotiated their way to power and kept it.

This novel is the first of its kind, a work of fiction that delves into the art and science of negotiation and influence, exposing readers to the rarified air of international deal-making amid the highest stakes imaginable.
Like John Grisham who incorporates the law and lawyers into his popular books, Peter D. Johnston does the same for negotiation, weaving his own unique expertise into the pages of Weapons of Peace while relaying the startling real-life story of the Nazis' quest to beat the Allies to the bomb. Readers with an interest in historical fiction, negotiation, World War II, or stories with strong female characters will be drawn to this novel and have trouble putting it down.
The Author of Weapons of Peace
Peter D. Johnston
Through Weapons of Peace, Peter D. Johnston relays his negotiation expertise, formally recognized by the United States Government for its positive economic and social impact, both domestically and abroad. Peter is the Managing Director of Negotiation Advice International (NAI) and his seminal ideas lie at the heart of NAI's unique approaches and outstanding results for our clients. 
Peter has advised CEOs on critical transactions, guided senior government officials in the face of national conflicts, and helped entire industries initiate and manage change. As one of the world's foremost negotiation experts, he has worked with clients ranging from the United Nations, World Bank, and Heads of State, to corporations such as HSBC, Intel, Johnson & Johnson, Microsoft, and Suez, as well as high-profile unions, individuals and families.
Peter quietly collaborates with clients of all sizes on important and distinctly challenging negotiations, conflicts, and decisions. If helpful, he goes to the negotiation table on their behalf, while enhancing the effectiveness of organizations in negotiating both internally and externally and making good decisions. Peter also mediates disputes, teaches tailored negotiation seminars, and is a sought-after negotiation speaker. His ideas emphasize efforts away from the negotiation table to start, thus better positioning negotiators once they're actually at the table.
Reviews of Weapons of Peace
"Fast-paced, suspenseful...a fun, thrilling literary journey."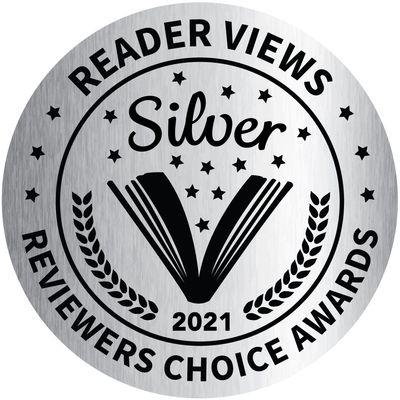 —Megan Weiss, Reviewers Choice Awards
"You won't want to sleep until you've read the very last page…like The Da Vinci Code….buckle up for non-stop action and deceit—with an ending that will leave you breathless."
—Kevin Fletcher, Author, "When It Matters Most"
"Brilliantly crafted….Johnston writes with the historical realism of Alan Furst or Ken Follett, and the intellectual breadth and clarity one would expect from the author of Negotiating with Giants. In Weapons of Peace, readers are treated to a new genre of fiction—negotiation noir."
—Barbara J. Falk, Political Philosopher, and Legal Scholar
"Riveting historical fiction….superbly researched and executed….from one of the world's leading negotiation experts."
—Jules B. Bloch, LLB, Professional Mediator, and MLB Arbitrator
"A striking novel with richly textured characters….Nurse Doyle morphs into one badass negotiator, a jarring cross between nursing saint Florence Nightingale and Dragon Tattoo's Lisbeth Salander."
—Tory McTaggart, Principal, Bound2Learn Books
"Absolutely addictive….the author's ingenuity and command of his material are on full display on every page. Woven seamlessly into this breathtaking page-turner is a master class in negotiation and influence."
—Dan Pontefract, Leadership Strategist, and Bestselling Author
Contact us confidentially to learn more about our negotiation services at Negotiation Advice International (NAI) or to confirm our availability.
Cambridge, USA — Vancouver, Canada