Our Approach
Our Approach
Negotiation Experts for Corporations, Governments, and Individuals
If you are looking for quiet, discreet assistance with a particularly important and challenging conflict or negotiation, our team of negotiation experts at Negotiation Advice International (NAI) can support you in achieving your goals.
With clients across all sectors and most industries worldwide, we have helped negotiate everything from fashion and solar energy transactions to technology and restaurant deals, while assisting governments in procuring goods more efficiently, and non-profits in negotiating better agreements with limited resources. Whether you want to build your own capacity to negotiate directly, need an expert negotiator at the table on your behalf, or simply require strategic and tactical negotiation advice, we will tailor our unique services to your specific needs.
With early roots and research established at Harvard University, our offerings range from negotiation advisory and dispute resolution services to buying and selling businesses, negotiation training, and speaking engagements. In total, we've made and saved our clients tens of billions of dollars and helped improve their working relationships both internally and externally in ways that many of them say they could never have imagined before our involvement.
"Their ability to promote dialogue and to find solutions to complicated challenges is impressive. In my view, NAI's work serves the national interest. Their involvement leads to long-standing and enduring results."
—Jules B. Bloch
LLB, Professional Mediator and Major League Baseball Arbitrator
"It's impossible for us to express how much we have learned from you and how much better the outcome is as a direct result of your guidance and expertise."
—Chief Strategy Officer
Social Media Group
"NAI has a unique combination of intelligence, insight, commitment, and capacity to work with people from dramatically different backgrounds. I have worked with many professionals in the conflict resolution field and these folks are clearly among the best professionals I've ever seen in the US or abroad."
—Steve Reifenberg
Former Executive Director, David Rockefeller Center for Latin American Studies, Harvard University
Our Approach
Our Negotiation Expertise and Approach to Working with Clients
We construct the strategies, tactics, defenses, psychological profiles, analytics, relationships, coalitions, means of communication, and processes that will consistently influence people and organizations to act in a manner that best meets our clients' interests. We deliver consistent negotiation excellence to our clients through a highly customised, systematic, and focused approach.
If we take you on as an NAI client, you will be working directly with our Managing Director, Peter D. Johnston, one of the world's leading negotiation authorities and the internationally bestselling author of Negotiating with Giants. Peter spearheads all engagements, bringing in other team members to work with clients whenever needed, including subject matter experts.
We work hand-in-hand with a limited number of clients around the globe at any one time, ensuring that NAI repeatedly produces outstanding results. By working across all industries and sectors, we allow you to benefit from leading-edge, far-ranging influence practices and insights gleaned and applied through our experience with our highly diverse global client base.
We can be hired for hours, days, weeks, or longer-term for several months or over the course of many years — working on the phone, via virtual meetings, or in-person — depending on your needs and budget.
With larger organizations, as an initial step, NAI will often be hired to deliver a negotiation speech, or to conduct negotiation training, and then be engaged for specific advisory services once we know your team better and their needs have been clearly identified.
NAI assesses a client's overall goals and strategies prior to providing advice on any significant negotiation or conflict. Our thinking and advice are first and foremost strategic in nature, often emphasizing steps that can be taken away from the negotiation table to create and claim value. We also advise clients on specific and important tactics at the negotiation table, whether we are with them physically as part of their team, or quietly providing negotiation guidance from afar.
As negotiation experts trusted by government leaders, high-profile business people, well-known athletes, celebrities, and public figures, our reputation for discretion and confidentiality is critical to our success. Given the sensitive nature of our work, most of our clients' names can never be made public. However, we do identify some clients when and as appropriate, only connecting them to detailed project descriptions on an exceptional basis.
Our clients range from savvy negotiators who rely on NAI as a sounding board to help fine-tune strategies to less experienced negotiators looking for an expert negotiator to coach and guide them.
We encourage the rapid transfer of our firm's skills and knowledge to clients to enhance individual and/or organizational capacity, whether as part of training, advisory, or dispute resolution engagements.
We work closely with our clients' lawyers, often coordinating legal efforts to ensure a streamlined, cost-effective approach.
Our Approach
Our Pioneering, Multi-Disciplinary Role as Negotiation Experts
Our unique negotiation expertise has been recognized by the United States Government for its positive impact economically, socially, and abroad. This knowledge is woven into our approach to all client dealings, with some elements of our expertise naturally more relevant than others depending on the context and your specific needs as a client.
In executing our engagements, we call upon a wide range of mindsets, strategies, and tactics, drawing on expertise from Harvard University, as well as many different sectors and fields including communication, finance, governance, media management, marketing, military history, psychology, sales, social media, and the law to give you, our client, unparalleled and highly tailored negotiation advice.
As the negotiation experts who first identified and labeled integrated negotiation — a discipline that seamlessly weaves together our clients' core operating activities with their negotiation activities to maximize value in any given negotiation — we take a comprehensive approach to all of our engagements. This means that we have to get up to speed quickly on understanding each client's relevant operating activities in addition to the nature of all their pending negotiations.
Our firm was the first to define asymmetric negotiation. We literally wrote the book on how smaller players can get what they want from larger forces through our international bestseller, Negotiating with Giants (2008/2019). If you are dealing with a giant as a counterpart, whether because of their relative resources, knowledge, clout, or a particular context in which they are towering over you, we can help.
We are pioneers in the practice and prioritization of negotiation defenses — how to best defend yourself in negotiations, whether related to reputation, intellectual property, confidential information, business secrets, or physically defending yourself in high-risk situations.
Our firm was the first to identify seven helpers, as borne out by our extensive research across history, who can be sought out to support or to defend our clients' influence efforts and get them what they want.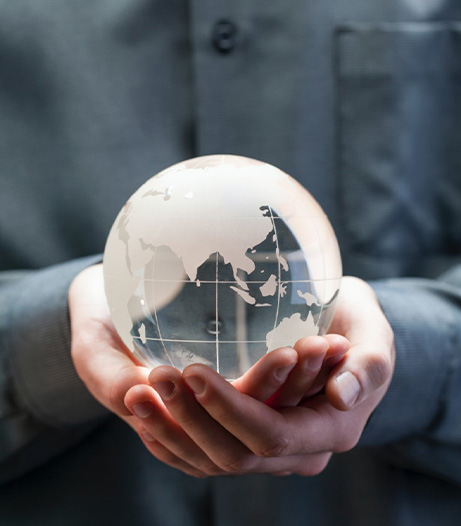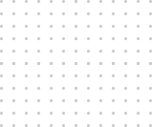 Our Approach
NAI's Fees and Client Returns on Our Negotiation Expertise
Our clients tend to receive high returns on our fees through the guidance we provide on critical negotiations and conflicts and related decisions at the operational level, maximizing potential value on all fronts.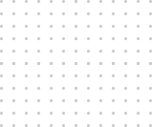 Our clients pay a standard daily fee per senior advisor plus expenses, with differentiated corporate, government, and non-profit rates to ensure appropriate fee levels, affordability, and client returns. We receive a retainer upfront and issue regular invoices.
In exceptional situations, we'll base a portion of our fees on measurable results we believe that we can help to create. On occasion, we've also accepted equity in outstanding entrepreneurial ventures as part of our compensation.
We expect to provide our clients with a minimum return of ten to twenty-five times our fees in most contexts, with our involvement often leading to much higher returns.
Our team has created billions of dollars in value for clients over time along with countless agreements and improved relationships. Our negotiation clients include entrepreneurs, government officials, NGO and union leaders, corporate executives, celebrities, high net-worth individuals, and families.
Contact us confidentially to learn more or to confirm our availability.
Cambridge, USA — Vancouver, Canada